Accommodation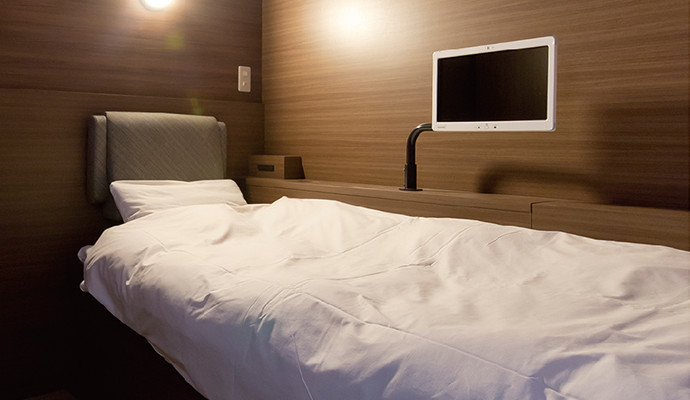 (*Photo of the Deluxe Type)
3F

Private Cabin (Men: 23 rooms / Women: 23 rooms)

The single room only accommodation facility was designed to provide comfort to business people visiting from other prefectures. One such comfort is storage space. There is space under the bed with the capacity to store check-in size luggage. (Deluxe Type)

Check In PM 3:00
Check Out AM10:00
*Includes entrance and usage fees and the late-night surcharge.
*Only online reservations are accepted.
*Single rooms only.
*Children in elementary school or younger are not permitted to stay in the Private Cabins.
*Please let our staff know if you intend to stay for multiple nights in a row but do not have a reservation. We will check for room availability.
Choice of Teriha Spa Resort Indoor Robes
The indoor robes provide a sense of a southern resort. With several types of robes for men and women, customers can choose to wear what they feel like wearing at the time. There is also a robe especially for the stone spa. Change out of your daily clothes to start your relaxation time.
Amusement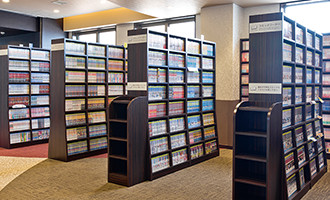 3FComic Space
Approximately 20,000 comics and magazines are available in the Comic Space. There is a wide variety of genre to entertain people of all ages. New publications are, of course, also available.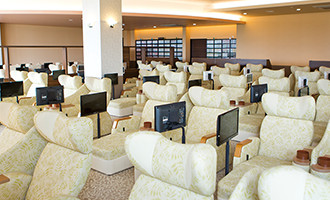 3FRecliner Seats (74 seats)
All recliners seats are equipped with a multi-purpose tablet that serves as a TV, provides access to the internet. Feel free to relax in this recliner after your bath. There is also a women's only section.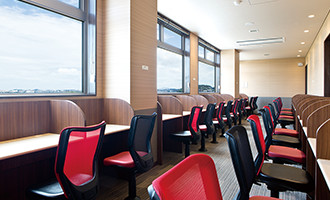 3FPrivate Space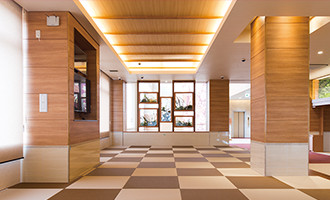 2F3FRelax Space