2F

Outdoor and Indoor Baths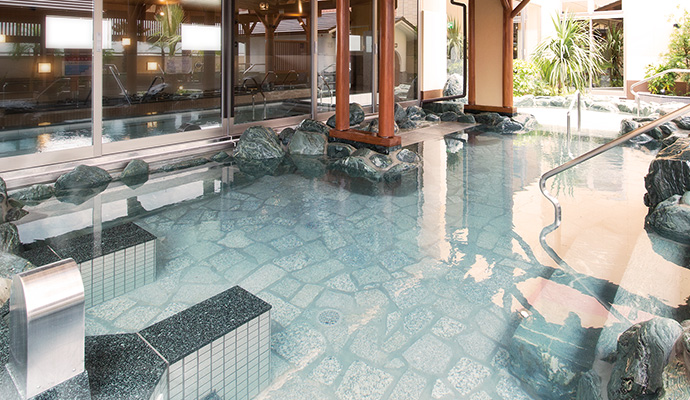 Rock Bath
The spacious rock bath welcomes you as you step outside. Relax in the luxurious outdoor bath surrounded by green greens and covered by the wooden awning. Shallow baths are also available for the safety of small children.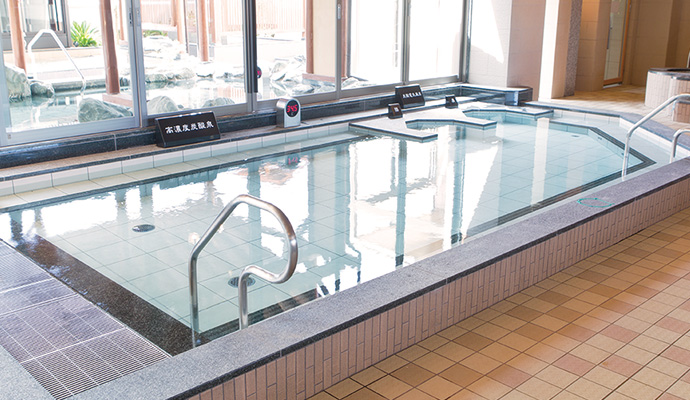 Highly Concentrated Carbonic Bath
The highly carbonic water flows out of the seven meter tall, ten ton tank, which is one of Japan's largest tanks. White bubbles cover your body and smoothens your skin. The subtle stimulation of the skin improves circulation and warms the body.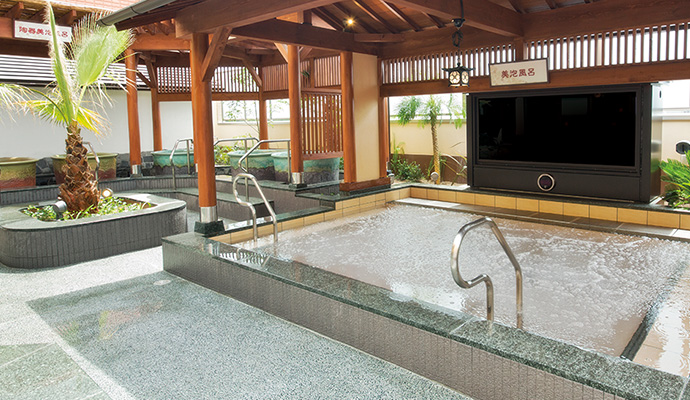 Beauty Bubble bath
Delicate bubbles from the pumice stone engulfs the body and produces a comfortable sensation of floating in the water. Negative ions emitted when the bubbles pop gently balance the skin.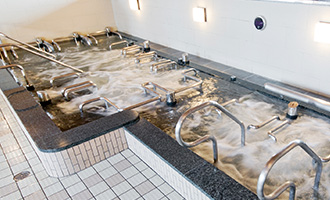 Jet Bath
The three unique Esthe, Super Jet, and Magnum jets massage the body at the perfect strength.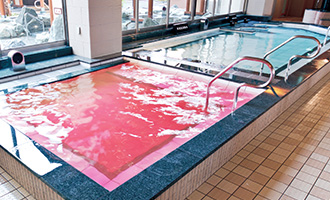 Fragrant Bath
Enjoy the relaxing beauty bath and seasonal baths that change weekly.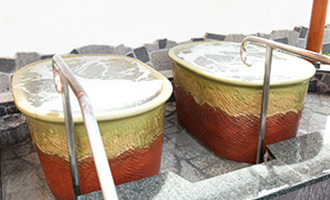 Ceramic Beautifying Bubble Bath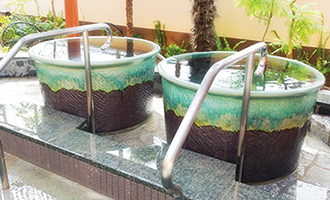 Ceramic Bath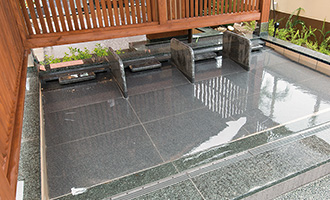 Laying Bath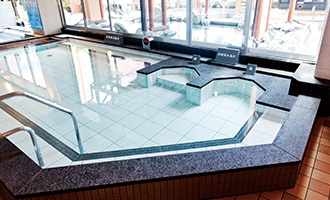 Carbonic Electric Bath
2F

Sauna and Water Bath

Choose from a conventional high-temperature sauna, a salt sauna that beautifies skin, or a yomogi-steamed herb sauna that heals respiratory organs. Use the room temperature water bath or cold bath to improve the effects of the sauna.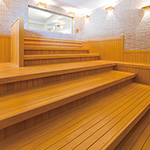 High-Temperature Sauna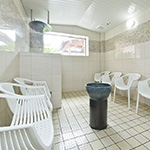 Salt Sauna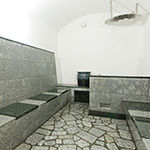 Herb Sauna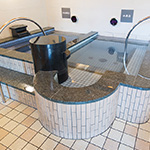 Water Bath & Cold Bath
1F

Family Bath

There are three private family baths. Each one is complete with an indoor bath, outdoor bath, television, and air conditioning to create a comfortable and relaxing experience.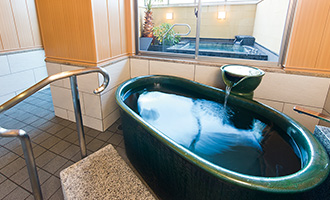 NatureAramu
Relax in a calming, green atmosphere.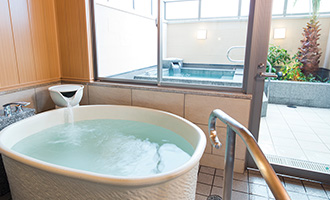 RainbowPerangi
An elegant white room for a long, relaxing bath time.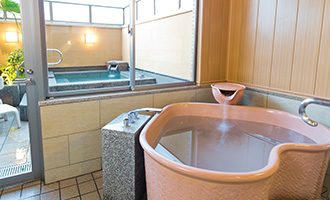 SunArona
A cozy, cute atmosphere with a heart-shaped bathtub.
Family Bath Prices
60 minutes
Extension 30 minutes
Members Price
Weekdays
Weekend and Holidays
3,980 JPY
4,200 JPY
1,980 JPY
2,100 JPY
Family Bath Prices
60 minutes
Extension 30 minutes
Non-Members Price
Weekdays
Weekend and Holidays
4,200 JPY
4,400 JPY
2,100 JPY
2,200 JPY
*Operating Hours: 9:00 A.M. to 2:00 A.M. (Last Entrance: 1:00 A.M.)
*Limited to 4 people per room.
*Reservations can be made by phone or directly at the local reception desk only on the day. The acceptance of reservations starts at 6:00 AM.
*Separate fee for rental towels